WHAT IS CAUSE BASED CONSULTING?
how is it different?
Because You are Unique. VisionTree Creative zeroes in to fully understand your cause. Outcomes from projects, systems, protocols, communications and initiatives serve to clarify and strengthen your mission.
VisionTree Creative effectively sees the 40,000-foot holistic view, while also integrating details of individual elements at ground level - that all point to your mission. This interdisciplinary "double vision" aims to help your organization or personal cause thrive, be meaningful and fresh for your constituents.
you receive an individualized, creative approach
VisionTree Creative collaborates with you to affordably and strategically fuse skills and resources to address your needs. Principal Consultant Elaine Tselikis starts by listening carefully to you. She asks insightful questions to frame the holistic picture of your situation and narrow the scope as needed. This allows her to co-visualize with you key relationships, processes and elements to craft a plan. She engages keen organization, strategy, detailed follow-through, and strives to implement elegant, effective and top-notch outcomes.
DIVERSITY IN CLIENT WORK builds complementary strength
Clients include local, state, regional and national organizations, colleges, universities, municipal programs, businesses, groups and individuals - from college students to people exploring encore careers. A growing list of specialties and client work reflects the needs and interests that VisionTree Creative serves. No project is too small for consideration.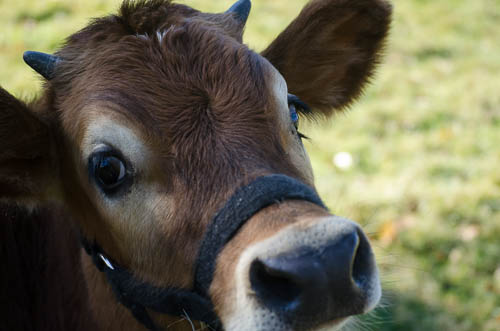 Shortly after being born, Theo was forcibly separated from his mother to suffer a horrible fate. Rescued by caring people, he's now a grown-up healthy boy who enjoys his home at Peace Ridge Sanctuary in Brooks, Maine. Digital Photograph Copyrighted 2017 by Elaine Tselikis.